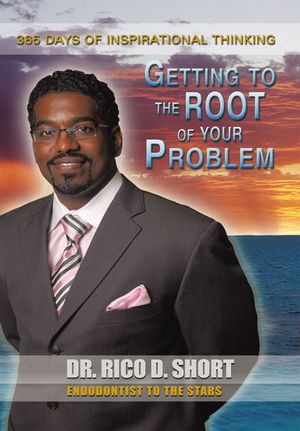 I am an Endodontist (Root Canal Specialist) by profession. Don't worry, this book has nothing to do with root canals but it does have information on PAIN-- how to avoid some pains in life and how pain can influence our lives, good and bad! 
I believe motivational and inspirational words are keys for having a successful life. The book is a literary master piece combining biblical wisdom, wit, and real life experiences to bring comfort, prosperity, and direction to the hungry soul. For years I have always wanted to write a book on changing lives from a personal aspect based on my relationship with God.  
This Is It! 
I hope this book inspires, gives hope, and ignites dreams to come to reality daily in the hearts and minds of all people. Life is full of change and challenges we all must face. However, the determining factor is how we allow it to affect our lives.  
Let's get to the ROOT of Your Problem! 

Available on Amazon and Barnes and Noble.