Tiffany Rose visits public schools, and local communities allow students to experience Art Expression.  Activities include creating vision boards, gratitude jars, canvas painting, meditation, and journaling, just to name a few. All of our programs have been developed around the philosophy that art making is central to healing and wellness and use the creative process of making art to improve and enhance well being. Using Art is an excellent way to express your feelings if you are not comfortable vocalizing them verbally. 
As of January 2019, we are now offering unique, innovative community-based art expression workshops. Our "Art Expression with Tiffany" (or "AET") workshops are provided throughout the year and are open to the student body. Our Life Coaches are specially equipped to work with emotional limitations and are fully adaptable to the needs of the student. We are a strengths-focused organization, and therefore, choice and control are left in the hands of the artist.  Our Life Coaches nurture safe and creative spaces for individuals to rediscover and enhance themselves through art.
Tiffany believes rehabilitated fathers need to return back to their homes to assist in raising their families. Tiffany has brought on Life Skills Instructor Crystal Backmon who holds a Masters in Human Services, with over a decade of experience in prison rehabilitation programs. She is dedicated to reducing the rate of recidivism and helping fathers return home. She has volunteered her services to the South Carolina Department of Corrections and now volunteering with Fulton County Department of Corrections in Atlanta, GA.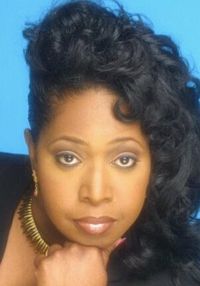 Food and Clothing Donations
Often times when there is a lack of basic necessities such as food, clothing, or a safe place to live a persons Mental and Emotional well-being decline. This can lead to mental illness such as depression, PTSD, etc. It is essential to do regular self-evaluations, preferably with a licensed therapist for these instances. Our organization understands there are ways we can help lighten the burden of just trying to survive. This is why we use our resources to support families with children who are in need of additional assistance.